Steven Coenen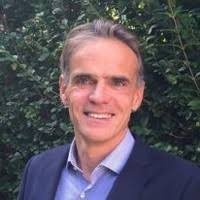 A Freelance Consultant in Operational Management
Having worked from bottom to top over the last 25 years, I have occupied a number of operational and managerial positions in the industry of construction materials and construction itself.
Prior to consultancy, my last role was at board level working for a multi-site international company (Holcim Belgium Aggregates division) acting as a Supply Chain Manager on the entire value chain of the company.
I qualify as a Senior Line or Functional Specialist, Senior Business Development Manager, Generalist or Project Manager.
I am an expert in my field (Supply Chain, S&OP, Optimisation, Budget and Forecasts, Business Plan and Development, Distribution) with a proven ability for progressive achievement,demonstrating clear success, budgetary and people responsibility.
I am perceptive and I have the skills to quickly assess what happens in a totally new environment. I am able to analyse, develop, influence and then deliver on time and within a budget.
My experience in Sales B2B has given me the best foundation not only to understand the importance of customers and customer excellence but also to comprehend the mechanism that leads to asuccessful Supply Chain.
I obtain results through a hands on approach, by taking the time to understand the needs of the client, current business challenges, main KPI's in the business, the complexity of the operation.
I then suggest practical and fit for purpose solutions while developing solid supportive relationships with key stakeholders.